Yeah, don't ask me how many years I've worked at the hospital, but I can safely say it's been over half my life. Every 5 years we get an Employee Recognition Dinner, and this was my year. Huzzah!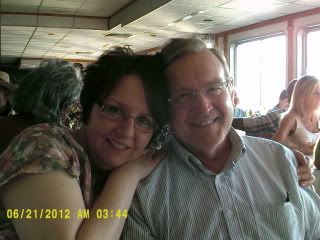 Now I have to figure out how NOT to have the dates show up on my photographs.
PS I don't know why they call the boat the Goodtime III. It looks exactly like the Goodtime I and II. I think they just change the name every few years.