Only 96%? How is that possible?
I've only seen this movie about 118,0422 times.
"A CHRISTMAS STORY" in 30 SECONDS
OK, 118,042-
3
times.
The original
"A Christmas Story" house right here in Cleveland, Ohio
:
Someone in the checkout line today said (loudly) that oh, yes, she finished her Christmas shopping over the summer! And she's only there to pick up a couple "last-minute thingys!" And she just doesn't "get why folks wait till the last second!" Blather, blather.
Poor thing. I sure hope those tread marks fade before Wednesday.
BTW--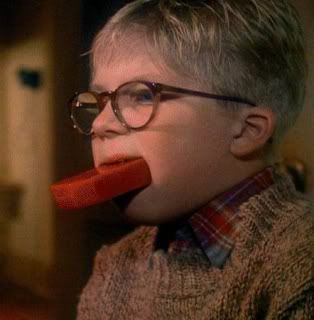 piclink
--been there...done this, too. :)