Awesome writing buddy Laura is having
AN UNQUIET GIVEAWAY
on her blog,
LAURA'S REVIEW BOOKSHELF
. She was kind enough to allow to me write a guest a post for her:
Why I Write YA.
Check it out and enter to win!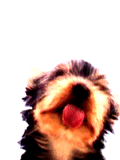 Thanks, Laura!
And yes, today is the official release of
THE UNQUIET
! It's hard to believe this book was SEVEN YEARS in the making--I kept starting it and then stopping it again to work on something else, and published two other books in the meantime. (Nobody can
ever
accuse me of being organized!)
Tonight I'll be at
APPLETREE BOOKS
at Cedar-Fairmount in Cleveland Heights from 7 pm till 9 pm. Please stop in if your in the area--I would love to meet you!
Also, thanks to all of your who enter the giveaway content on this blog. I'll be announcing the winners later today. THANK YOU SO MUCH FOR SPREADING THE WORD!
And a special thank you to
Tina Wexler and Caroline Abbey
, my amazing agent and editor, for helping me bring such a complex character as Rinn to life. xox