The Lastest New Releases from the
CLASS OF 2k7!
Introducing
Ann Dee Ellis's
YA novel
THIS IS WHAT I DID: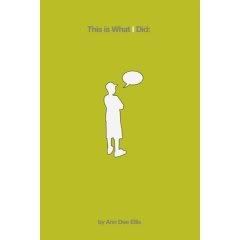 Amazon:
"Imagine if you had witnessed something horrific. Imagine if it had happened to your friend. And imagine if you hadn't done anything to help. That's what it's like to be Logan, an utterly frank, slightly awkward, and extremely loveable outcast enmeshed in a mysterious psychological drama. This story allows readers to piece together the sequence of events that has changed his life and changed his perspective on what it means to be a good friend and what it means to be a good person...
This is What I Did:
is a powerful read with clever touches, such as palindrome notes, strewn throughout the story and incorporated into the unique design of the book."
And also introducing
REVENGE OF THE HOMECOMING QUEEN
by
Stephanie Hale: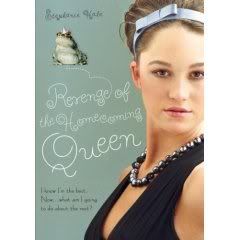 Amazon:
"All that matters is what's inside...as long as there's a tiara on the outside. The flawless Aspen Brooks was born to be
Homecoming Queen
. Naturally she's dating the most popular guy in school, and she's blessed with stunning good looks, excellent style, and mega brains. She's got the crown in the bag. So why is the tiara being placed on the skanky head of cheerleader Angel Ives? The confusion only grows after ultra-dork Rand Bachrach is crowned king. To Aspen's shock and horror, Angel actually accuses her of being behind this. Whatevs!
"But then something goes terribly, terribly wrong. Strange things start happening--even stranger than Angel beating Aspen. Now someone's leaving her threatening messages and slashing her tires. She's sure it's that beyotch Angel doing these things. And if Angel wants war, by Dooney & Bourke she'll get one."
Many congrats to Ann Dee and Stephanie!!!
:) :) :)