I'm thankful I didn't:
1. Complain about anything in particular. Wow. No wonder I'm dizzy.
2. OD on coffee, which I think is finally eating a hole through my stomach. Plus for the past two nights I only got about 3-4 hrs of sleep.--so much for guzzling Seattle's Best at 11:00 p.m. every night. I did indulge in a double cafe mocha, though. God forbid my gall bladder should feel left out.
3. Have to clean anything, cook anything, or do one single constructive thing other than
write
.
Which brings us to what I *did* do today:
Completed 3200 words of
The Dogfather
. Totally unplanned, totally out of the blue (please do not use the
O
word in my presence). The hardest part is hauling myself out of the head of a smart, college-bound seventeen-year-old girl and into the head of a
not
-very-bright fifteen-year-old boy stuck in the eighth grade. I don't know where this thing is headed, if anywhere. Time will tell.
In the meantime, Shawna's in New England--
being read!
:)
Now there's nothing for me to do except wait...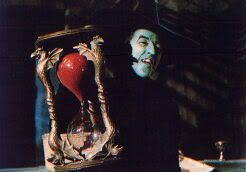 ...and wait...
...to find out if Shawna is
HERE
:
--or
HERE
:
Magic or not, Shawna'd never wear those shoes.